Qualified Individual Therapy
It is normal for people to go through ups and downs. You don't need to work through difficult times alone. You can count on me to provide you with ways to deal with life's tough times and move forward. Our counselors provide individual therapy for conditions including anxiety disorders, depression, stress, parenting issues and more. As an individual therapist, we use the practice of mindfulness, as well as cognitive behavioral and psychodynamic therapies. In the initial evaluation session, we will assess which method is best for your individual need. Depression feels lonely, but you are not alone. People in all professions, stages of life, and in all socio-economic groups can experience the debilitating symptoms of depression. If you're feeling hopeless, anxious, or engaging in risky behavior that's putting your health or relationships at risk, help is just a phone call away. We'll work with you to develop a treatment plan that's gentle, loving, and effective at helping you feel better about life again. Don't wait to get help! You deserve to live a happy, beautiful life.

Individual Counseling
We can help with:
Online Counseling
We offer online individual counseling services so that you can get the care you need, even if you can't make it to our office in person.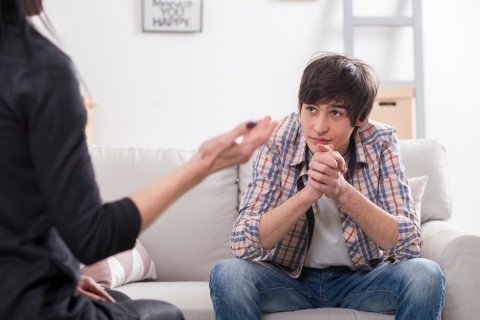 It's convenient.
No more scrambling to get to a therapist's office. Plus, no travel time means there's no problem fitting an appointment into your day. Our providers offer appointments during the day, evenings and weekends, and most of our clients have an appointment within twenty-four hours of requesting one.
It's effective.
Three major studies have also found that online counseling is
just as effective
as in-person counseling.
It's private.
There's no chance of running into anyone in the waiting room when you're meeting your therapist online.
Repair Your Relationship
You don't need to stay in a relationship rut. We also provide
couples therapy
with a focus on building strong relationships. Get in touch with us today to repair your relationship.